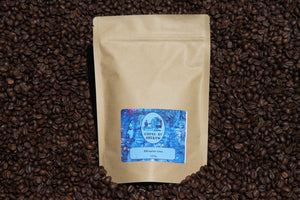 Tasting notes: An initial fruity, spiced flavour at the tip of the tongue that settles into delicious notes of dark chocolate. 
Crafted as: An espresso with milk
When drinking the Ethiopian Limu you will be able to pick up the distinct African taste. 
This Limu coffee originates from the, Jimma zone, in the western highlands of Oromia, near the forests where the Arabica coffee tree comes from. Farmed at 1500-1800m above sea level, the soil is rich with nutrients due to the forests and abundance of water.